The success factors for a live online training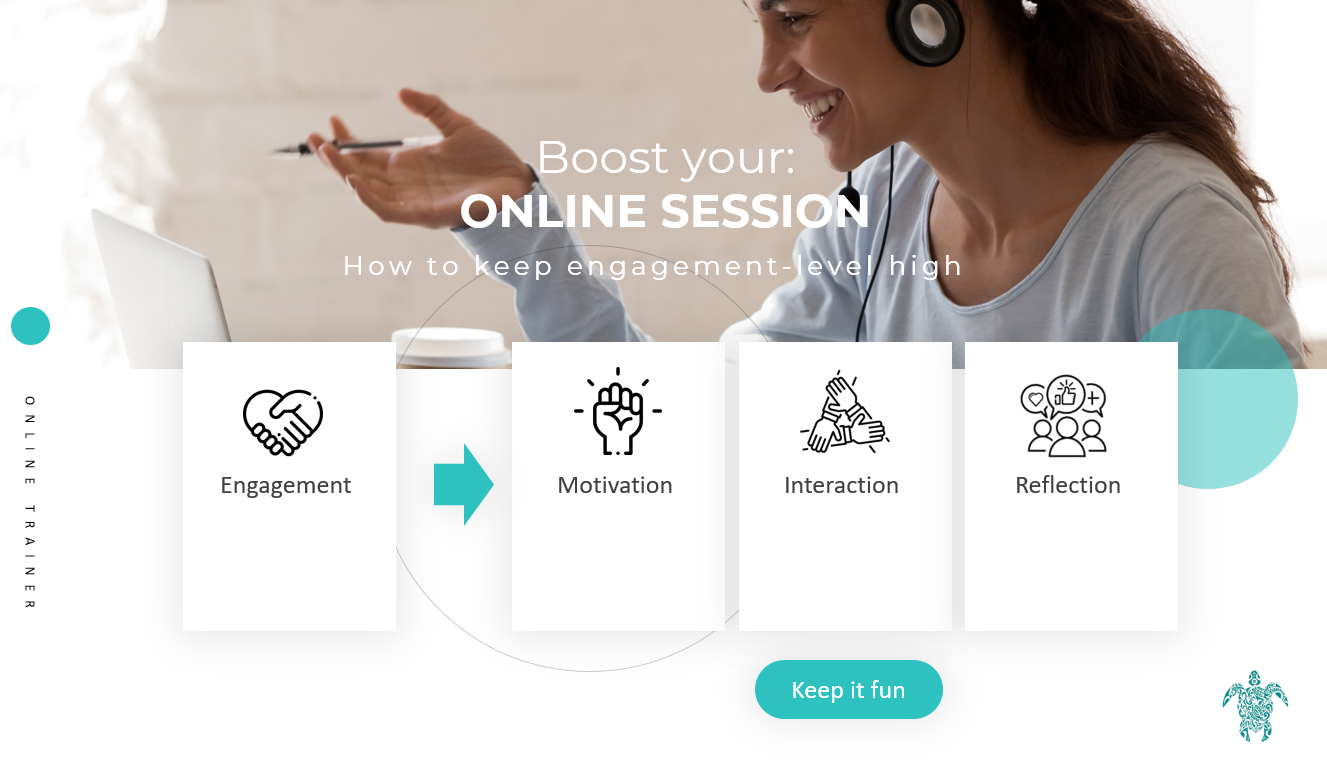 How can I make sure that participants of my online training are really feeling engaged & motivated?
You must have experienced it yourself when you followed a training!  You are distracted by your phone, by the notifications of your mail, by all the to-do-things, …
Or when a long video is shown, after a while you do not pay attention any more. After 7-9 minutes of no interaction, engagement drops rapidly. When a participant is really eager to learn, the engagement-factor is higher.
But how can you, as a trainer, keep the engagement-level high?
Let me tell you about the 3 important ingredients: Motivation, interaction and reflection.
https://www.xconscious.be/post/the-success-factors-for-a-live-online-training