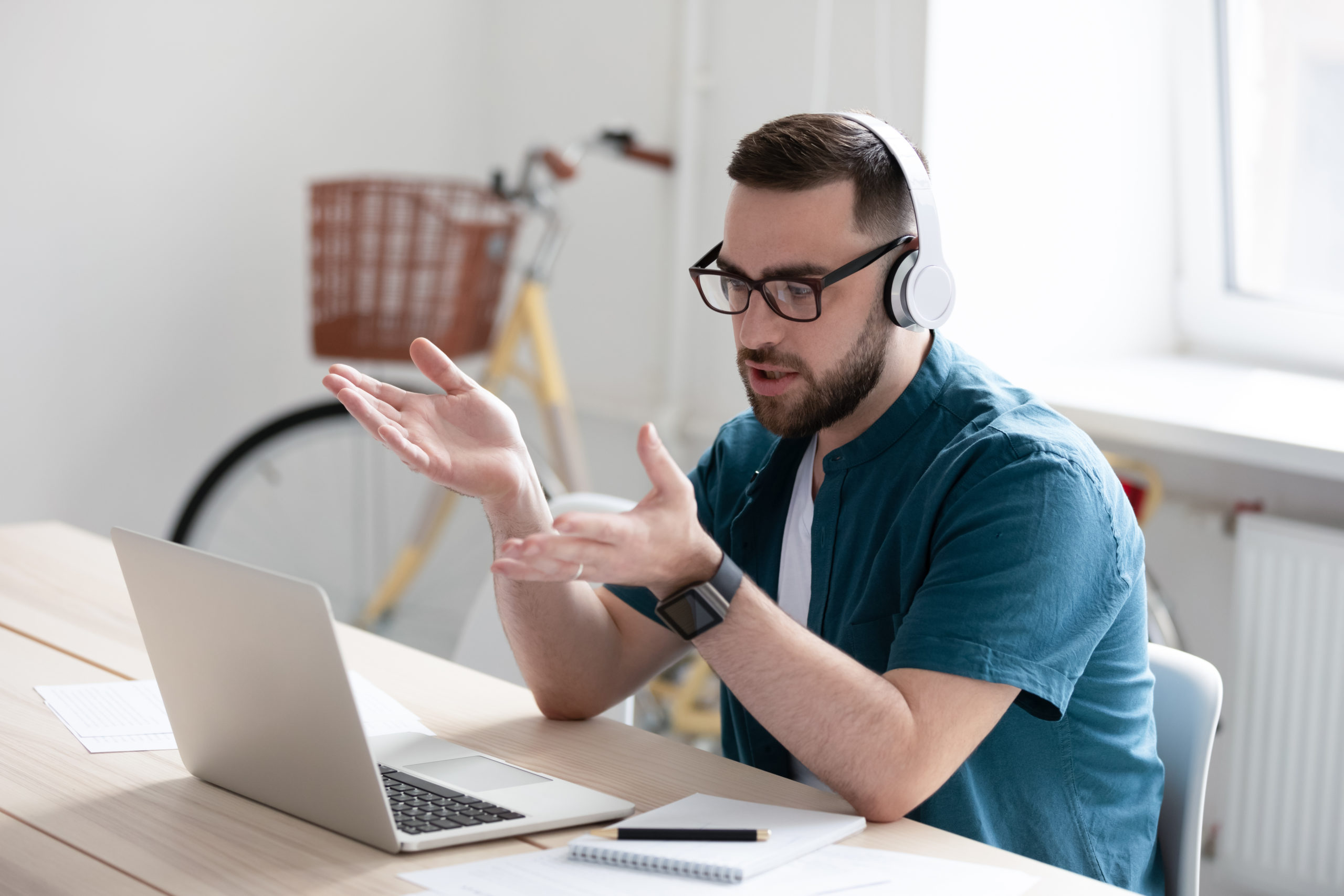 Onlangs kreeg ik die vraag, is video call de beste keuze om communicatie te hebben met collega's, vrienden, familie. Je zou het durven denken, iedereen aan de video lijkt wel het motto.
Zou het kunnen dat we te snel kiezen voor een online video call?
Het is een hot topic momenteel. Door de corona maatregelen zijn plotseling heel veel mensen aan huis gekluisterd, wordt thuiswerken het nieuwe normaal. Er is nog nooit zoveel online gecommuniceerd mét beeld. Het zogenaamd video-calling zit in de lift.
De digitale mogelijkheden worden ge-exploiteerd. Iedereen aan de video…
Maar welk communicatie middel kiezen we dan wanneer?
Het is cruciaal dat we nog steeds de juiste keuze maken wanneer we willen communiceren. Dat geldt niet meer of niet minder in corona tijden.
Ik neem hier de 3 mogelijkheden mee in deze beslissingstips: telefoneren, email en video call
Belangrijk te onderstrepen dat er een groot verschil is tussen email, telefoneren en video call. Email is een asynchroon communicatiemiddel, geen direct contact. Telefoneren, video calling, video chat (zoals Facetime, Whatsapp video, online meeting) zijn synchrone communicatiemiddelen.  Je ontvanger(s) moeten beschikbaar zijn. Daarom is het interessant als het een langer gesprek zal zijn, dat je je gesprek gaat inplannen.
Kies bewust
Als je informatie wil uitwisselen met iemand anders, en er is geen hoge dringendheid om een antwoord te krijgen, dan is e-mail ideaal.
Wil je wel snel een antwoord of heb je behoefte aan een gesprek, dan zou ik kiezen voor een telefoongesprek. Zeker in corona tijden heeft telefoneren nog een ander voordeel. Doordat je bewegingsvrijheid hebt, ben je niet gekluisterd aan een vast plek. Maak een wandeling tijdens het gesprek of ga even een andere ruimte is.
Heb je de persoon in kwestie al heel lang niet meer gezien, of je hebt echt de behoefte om visueel contact te hebben, kies dan nu in corona tijden om een gesprek in te plannen met video call. Maak wel goede afspraken met je huisgenoten 🙂
En last but not least… wissel voldoende af tussen online en offline 🙂