Join us for this hiking event and enjoy the hidden treasures of Antwerp.
We're going on a hike and we're bringing:
good shoes – good mood – good appetite
With all these ingredients in our backpack, it can't go wrong. Erwin, our city guide, will take us on an unexpected and playful tour through Antwerp.
You won't run out of hunger or thirst, because during the walk we insert 3 stops to taste and enjoy local specialties.
We start at 16h at the Cathedral of Antwerp on the Grote Markt and we end our hike with a visit to a local brewery.
Afterwards there will be a BBQ in the brewery itself and we can continue our networking activities for the rest of the evening on the Eilandje in Bocadero.
The price for the event is 40€, drinks and bites included.
The BBQ is not included and will be charged separately on site.
Feel free to invite potential Ipro's.
Let's connect and learn.
Audience
Dutch (NL)
Community
ALL iPROS

13 people are attending Antwerp Guided Tour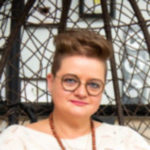 Who's coming?
13 people are attending Antwerp Guided Tour