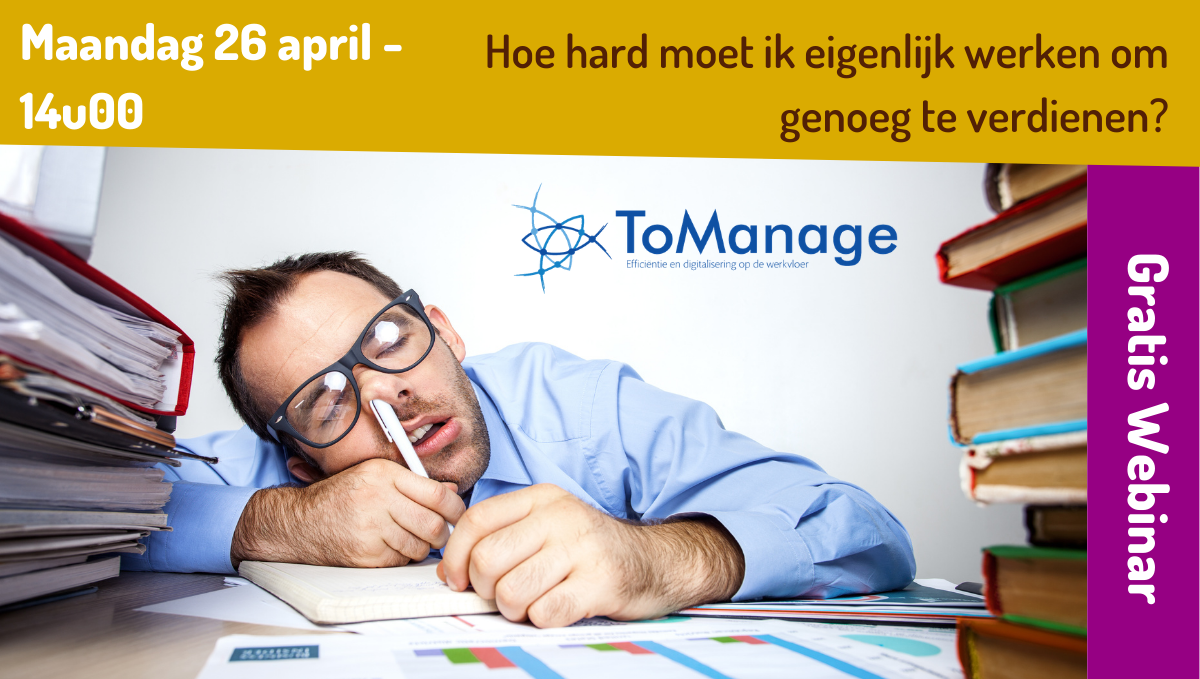 Hoe hard moet ik eigenlijk werken om genoeg geld te verdienen? Vind je het ook zo moeilijk om deze vraag te beantwoorden? Hoeveel kosten heb je eigenlijk op een jaar? Waar moet ik allemaal rekening mee houden? Hoe kan ik weten hoeveel dagen ik "billable" moet zijn op een jaar, of hoeveel producten ik moet verkopen? Ik ben Johan Huygh, en ik help met ToManage bedrijven en éénmanszaken om goed te begrijpen hoe je je dagdagelijkse bedrijfsvoering efficiënter kan maken, en hoe je onder andere grip kan krijgen op geld en tijd. ​Graag nodig ik je uit op dit GRATIS Webinar, waar ik een aantal tips & tricks geef om meer zicht te krijgen op dit soort zaken, inclusief life hacks en inzichten om je gemoedsrust te kunnen geven. Wees welkom!
Audience
Dutch (BE) and Dutch (NL)
Community
ALL iPROS
Who's coming?
One person is attending Hoe hard moet ik werken om genoeg geld te verdienen?