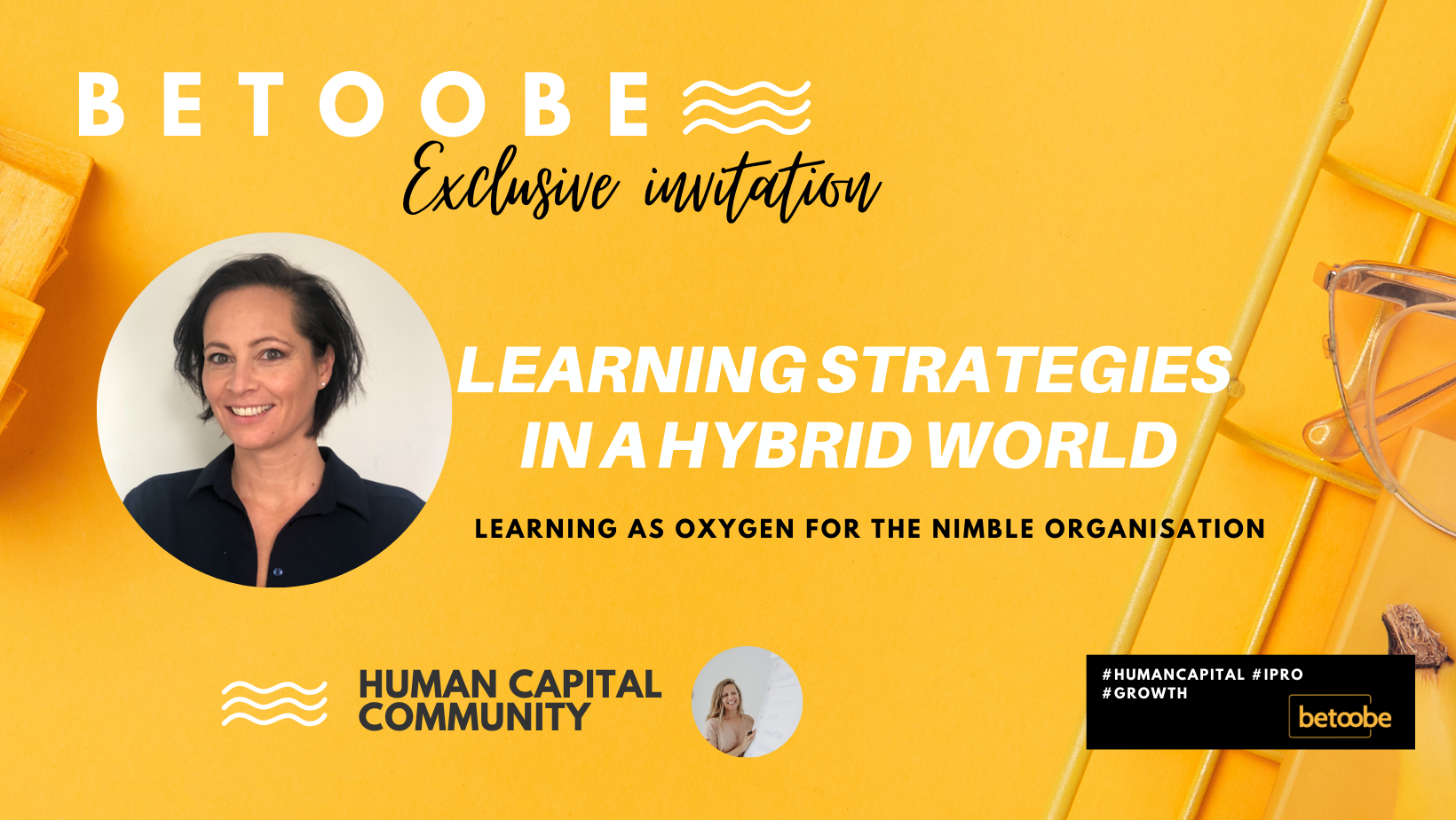 Learning as Oxygen for the Nimble Organisation
31/01/2022 @ 9:00 AM
-
5:00 PM
CET
Dutch (BE), Dutch (NL), English (BE)
ALL iPROS
We are eager to explore more of how a learning organization of the future could look like. After the inspirational sofa session with Katja Schipperheijn. We will have more time for a reverse engineering exercise and practical insights to use these techniques yourselves.
After this session, you will have the necessary knowledge to guide learning transformations in a symbiose of human and technology towards a learning organization ready for the future.
Our community invites you for a whole day brainstorming with co-learning strategists and experts under the facilitation of Katja Schipperheijn. In an inspiring environment and healthy food nearby Antwerp.
In a small exclusive group, only for people that attend the session. We limit the session to 10 people, and you have been chosen to attend. So, secure your seat 😊
We ask for a small fee for that day, and a possibility to get a 30% reduction via "KMO portefeuille". The price is 770 euro with a KMO reduction 539 euro.
With an extra gift "The English perversion of the learning scape".  With an exclusive after event for who is interested.